Cron Jobs for Bots (Beta)
You can now add a cron job for your bot so it can automatically run from a schedule. This means you can set a repeatable time for the bot to automatically every minute, day, other month, etc.
To add a scheduled timer for your Bot​
Navigate to your Bots Page
Click on the Bot you would like create a Cron Job for
Click on the name of the Bot

When you click on the Bot's name and open up the page, you should see the url similar to this https://app.medplum.com/Bot/<botId>

Click on the Edit Tab
The Edit Form​
In the Edit Form, scroll down to the Cron and choose one of the two ways to create a cron job. One as a UI tool, or a direct Cron format e.g * */3 * * *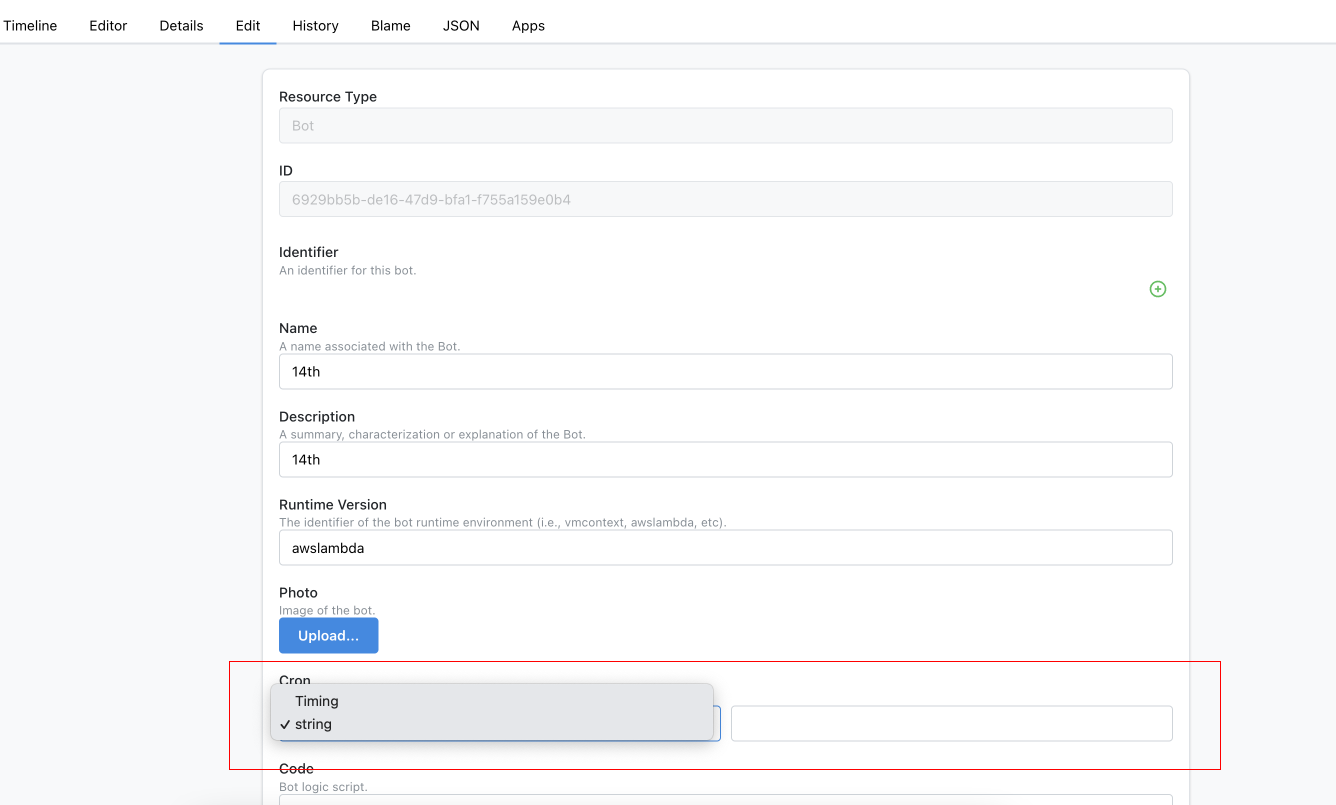 Click Ok in the bottom of the page, and your bot will be added to the queue.